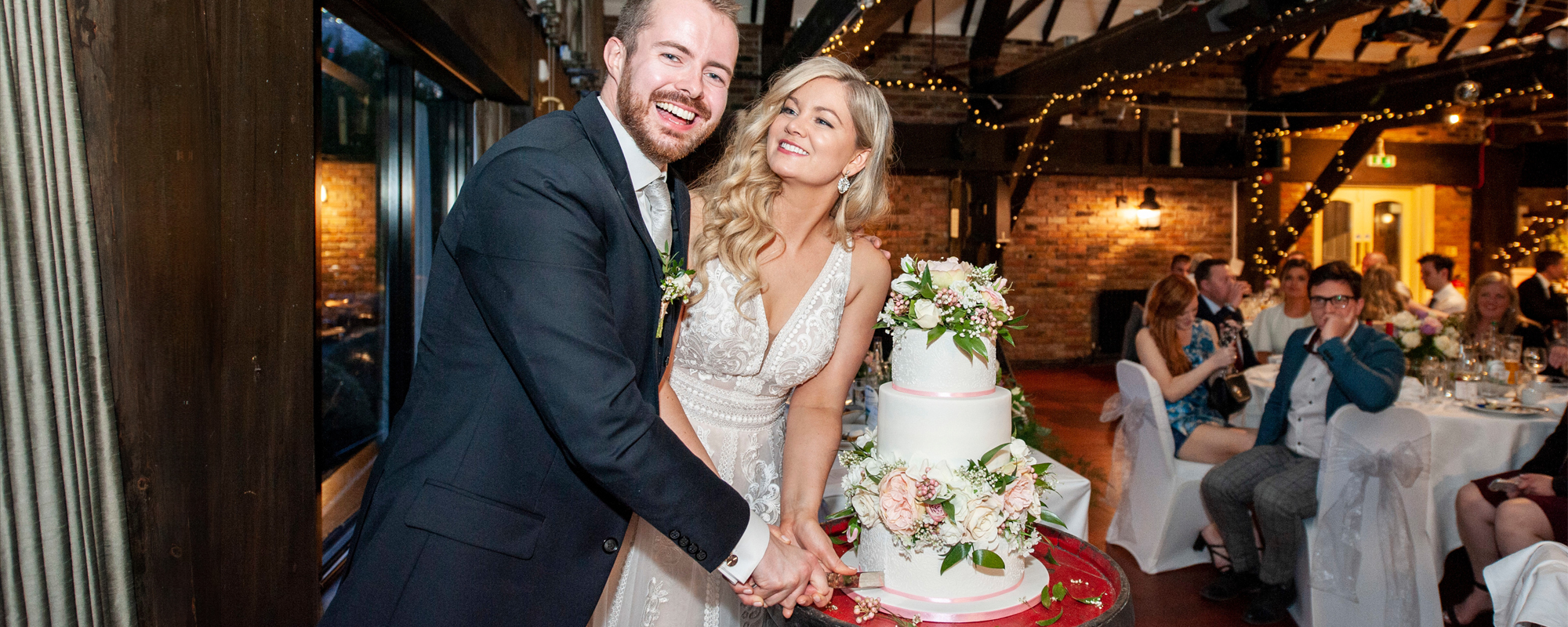 "Mistakes are not good enough for a day you only have one attempt at. There are no rehearsals and no training; you got to get it right … and we get it right."
At Your Treats Bakery, a family run business, we focus on every characteristic of your Wedding Cake, both style and size.  It's your big day and it should be just right and just how YOU have dreamt it to be. We believe that we can create the best cake for you, with your flavours, your style, and make it your dream come true. It should be a standalone piece that reflects your individual style and makes all your guests look on in amazement.
We've been baking for many years now, with the confidence that your cake will be in the best hands. We never forget it's your big day and your moment, and we are there to make your moment be the best it can be, with our refined designs and focused minds.
At the bakery we have huge fun and enjoy making cakes, it's what we do. We have found the formula to producing the best in everything we do as a business and as individuals … it is "enjoy what you do and have fun".
What makes Your Treats different?
Our bespoke design team works closely with you to design a one-off cake, with stunning design, flavoursome taste and soft texture for your cake, from listening to your every desire. We have experienced crafters who have sculpted many figures and
objects to our client specification. Not only to mention that we have a dedicated graphic designer on our team, who has been innovating designs for the past 15 years, who can transfer many of your dreams on to paper, making our consultation very
useful to you, so you will receive excellence for your special day.
But I don't know what I want!!!

Don't freak out, don't get scared and don't pull out your hair. Our personalised consultation team will go along with you step by step and taste by taste for your Wedding Cake.
In the comfort of our shop, you can select from an array of different styles and flavours that will compliment your colour scheme, wedding guests and will leave a memory that will last a lifetime.
You can also send your guests home with more than just a slice of cake. We provide wedding favours, from cupcakes to cake pops with bespoke designs too.
What's your taste?
We can cater for a range of tastes- choose from our fruit cake, fragrant vanilla sponge, or decadent chocolate sponge. Some even have coconut, lemon drizzle or other flavours that compliments their character.
Our friendly and professional bespoke wedding cake service is carried out right from the initial consultation to the delivery and setting up at the venue. We offer individual attention to every client working closely with wedding and event planners, and hotels and restaurants across London to ensure that your wedding cake is perfect for you down to the very last detail.
See some of our #CakeHappy Wedding Cake customers with their cakes.
You can view more wedding cakes on our Gallery many different styles and inspiration.
Send us a Message here to start your wedding cake journey with Your Treats Bakery
Or give us a direct call today here: 0203 727 2587